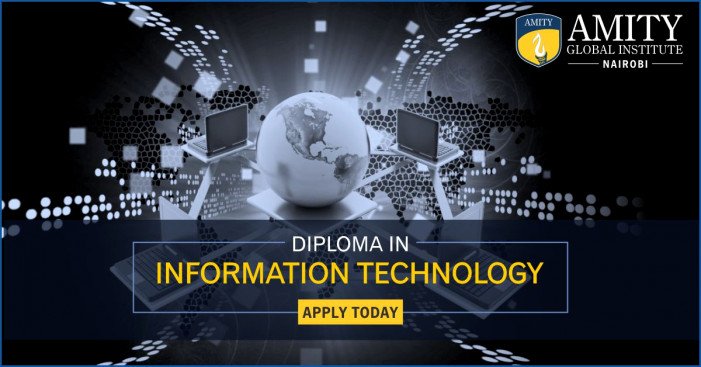 This programme involves to equipping learners with a wide range of software, technical and technological IT skills required in the industry.
The student is expected to develop and apply ICT solutions to solve practical business issues. This programme empowers Learners to use skills gained through use of technology in managing and supporting business related computer systems. The program bridges the existing knowledge gap in organisational data storage, business continuity, disaster recovery, security, business analytics and optimisation and enterprise architecture.
Enrollment Cycles
September 2023
January 2024
May 2024
Module 1
Introduction to Information comm. technology
Computer application 1
Communication skills
Structured programming
Computational mathematics
Binary codes
Operating systems
Module II
Research Project
System Analysis and design
Object oriented programming
Visual programming
Database management system
Module III
Data communication and networking
Management infirmation systems
Principles and practice management
Quantitative methods
Internet based programming
Business plan
Fees 28,000 per semester
Total course fees=168000
Admission fee –10,000 payable once at the beginning of semester 1
Exam fee – Payable per module as per the KNEC structure.